Welcome to the home of Rail-Paint
Custom painters of model trains in scales from N to G...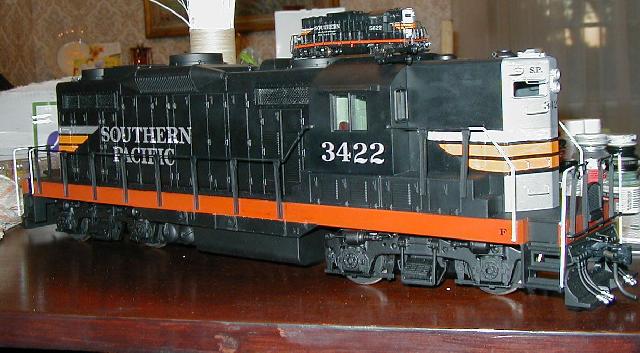 From N to G. The N loco is a Atlas GP9TT, the G engine is a Lionel model. Both have been finished with PollyScale paint and Microscale decals. The owner of the G engine bought the N loco from us after seeing this picture.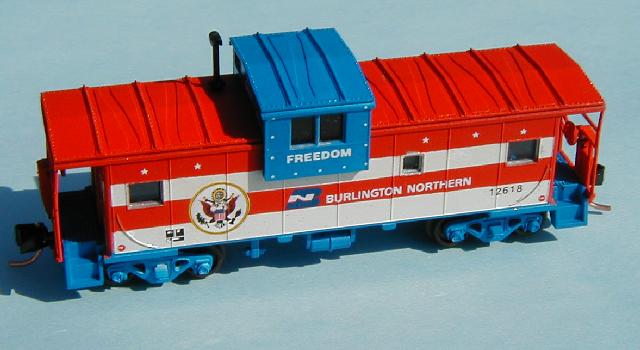 Like this caboose? We'll be happy to paint one for you...
We take unfinished models and turn them into masterpieces. Each model at Rail-Paint is painted, lettered and finished by hand, insuring a high quality model that you will enjoy for years. From one model to a fleet, we can fill your needs.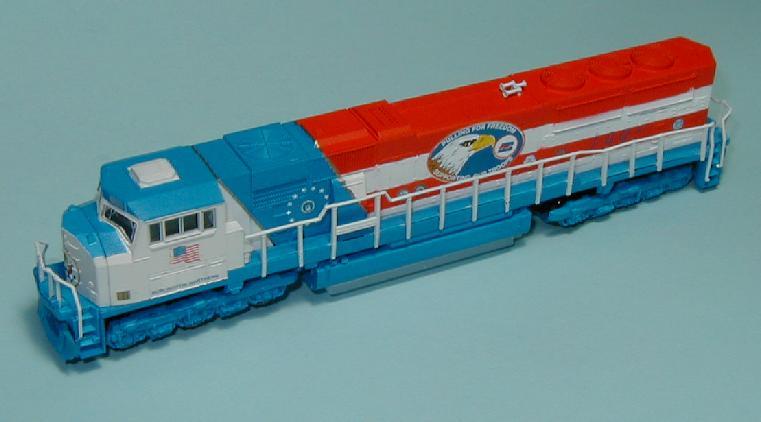 Kato SD70MAC painted for BN's 1991 Desert Storm Engine.
We do not just paint plastic. We will provide the same quality work to brass models as well.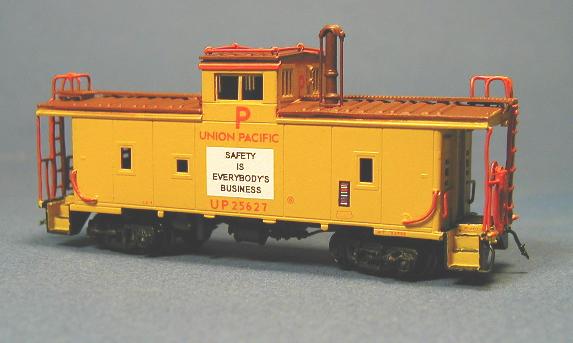 Hallmark Union Pacific Caboose.
We use MicroScale decals for most of our work. We also use decals from other companies, like Walthers and OddBalls. For custom decals, we suggest you contact Rail Graphics.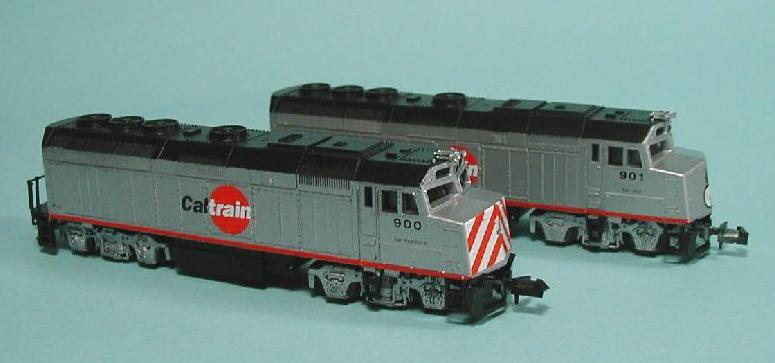 Life-Like F40PH's painted for Cal-Train in their new scheme. These match the Athearn bi-level cars. 901 has a one-of-a-kind scheme on it. Both engines have been sold. Feather River Train Shop has commisioned us to paint some for them as well. Check with them for details.
Want something a little more? How about a fully detailed model? Rail-Paint offers detailing packages to meet the wants of the modeler. From a simple repaint to a completely super detailed model, Rail-Paint can provide you with what you want.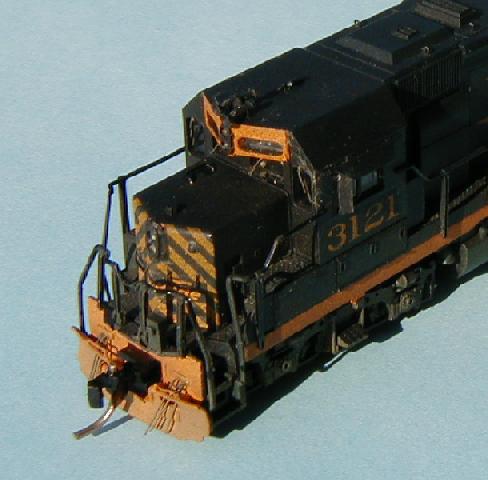 Atlas GP40-2 with all the bells and whistles.
Please e-mail us for more information and pricing on our projects. In the future, we plan to offer painted models for sale. Watch our web site for more details!
All photos are © 2003 Rail-Paint.
Qcounter.com Free Counters